How To Use PlanMoreTrips On Your Desktop Computer
Full video instructions are also available at the bottom 👇
1) Login Using Your Desktop / Laptop
If you haven't created an account with PlanMoreTrips yet, you can sign up / login by clicking here.
You can use your Google account to log in or you can register with a non-Gmail email address and we will send you a magic login link.
If you don't get the login email, please check your spam or Gmail promotions tab.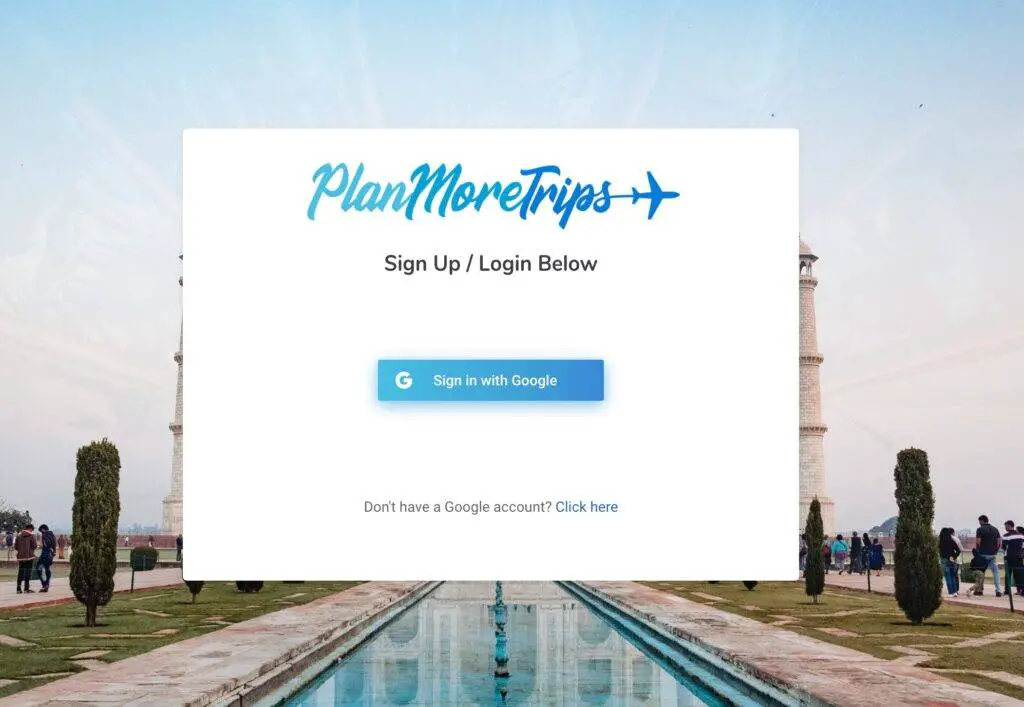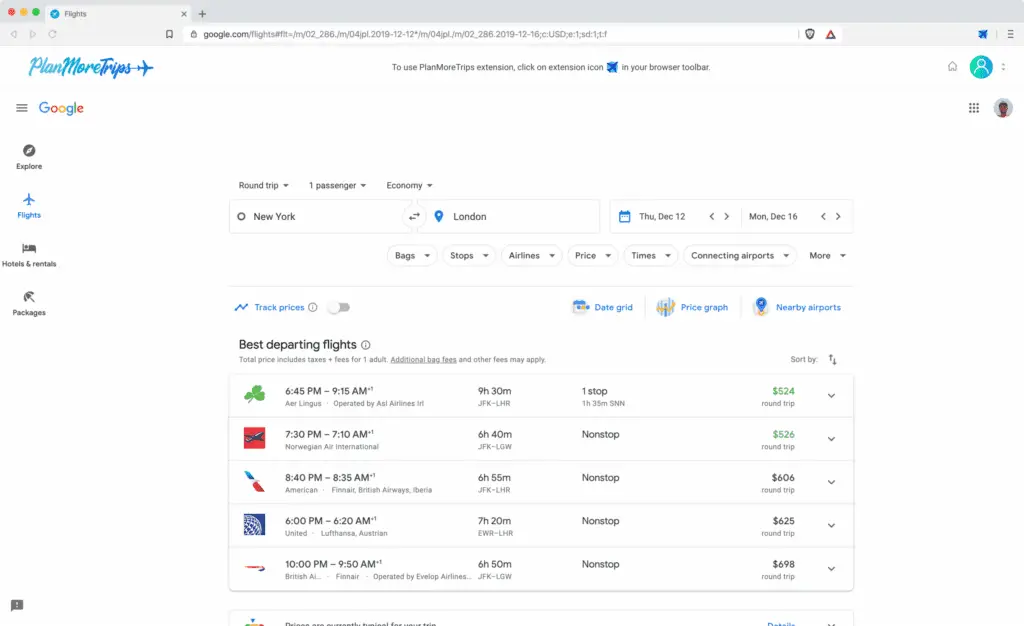 For this example, we will use Google Flights
Run a normal flight search to any destination of your choice and the PlanMoreTrips extension will automatically load.
3) Check A Flight Price Automatically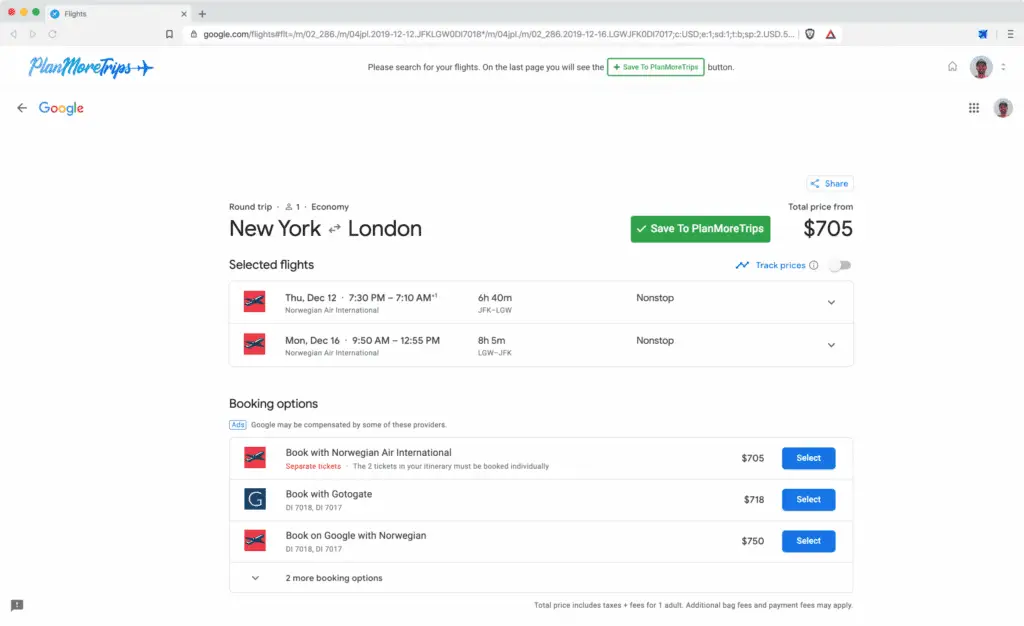 Automatic price checking is currently supported on Google Flights. We are working on adding more sites every week.

To price check a flight automatically on Google Flights, after you run a search, on the last page you should see a button that says "+ Send To PlanMoreTrips".

If you don't see the save button, it means you aren't logged into the extension. You have to be logged in to save.
Once you click on the save button, a box will pop up and just follow the steps and your flight will be saved.

To add other flights from Google Flights, just hit the back button in your browser and return back to the search results and then do the same process to save another flight.
4) Save A Flight Manually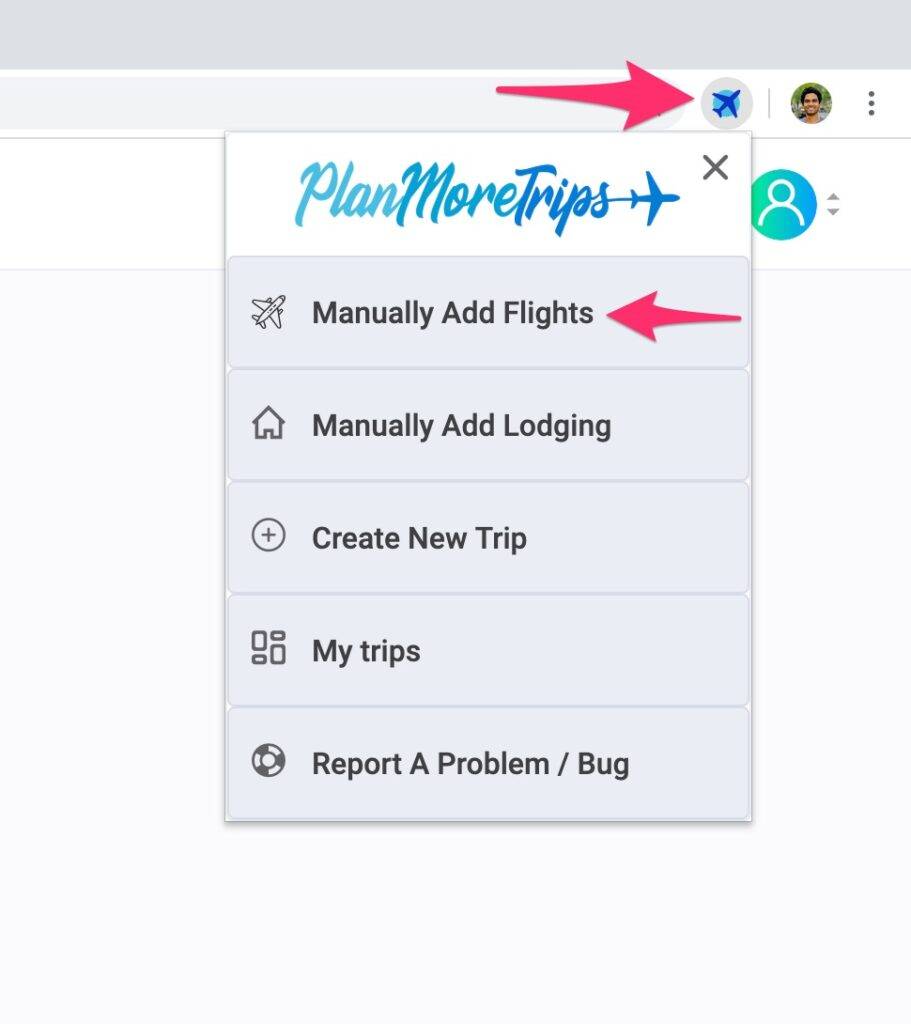 If you are on any other travel site and want to save a flight or hotel, simply click on the PlanMoreTrips extension icon in the top right of your browser.

When you click on that, you will see an option to "manually add flights".
If you click on that, you can manually enter the flight number and date.

Once we have that info, PlanMoreTrips will automatically grab the rest of the flight information like flight times, plane type, etc, and save it for you.
5) View Your Saved Itinerary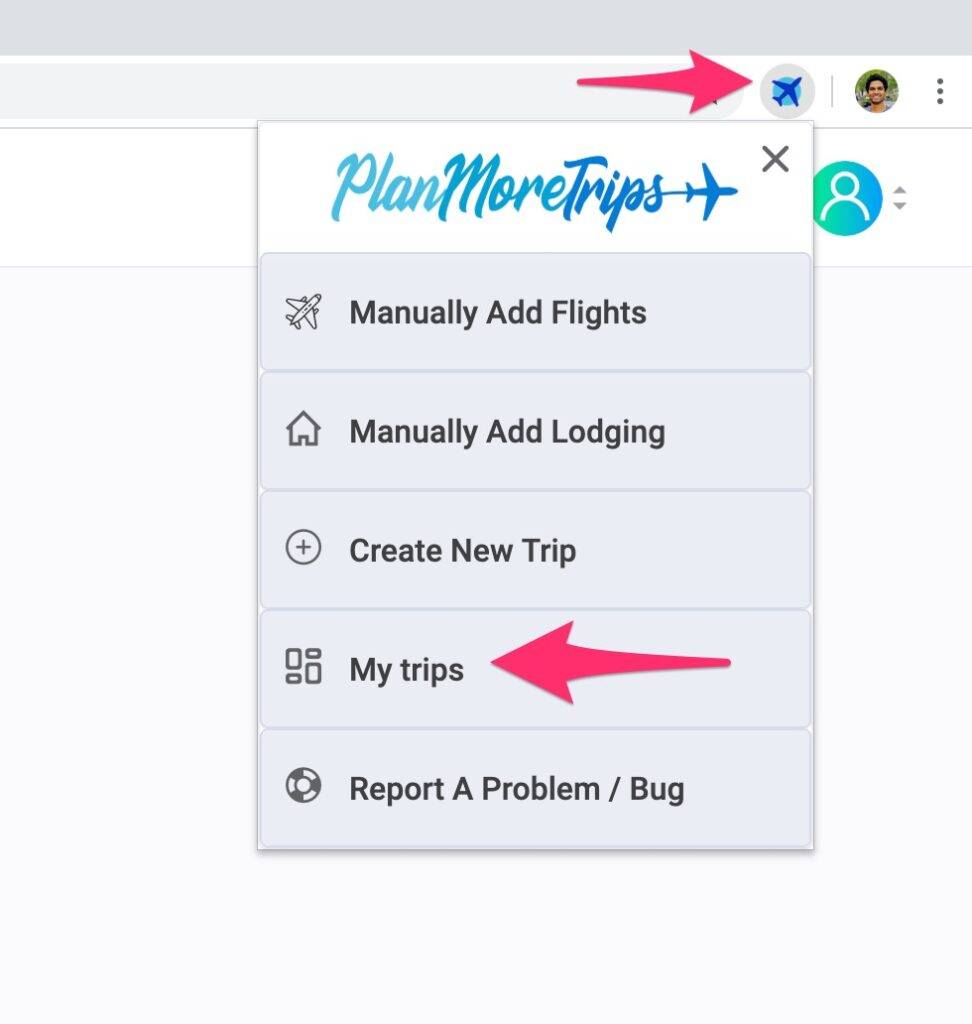 After you save a flight or hotel, you can either view your itinerary by clicking the "view saved flight" button or you can click to open the PlanMoreTrips extension in the top right corner of your browser and then click on "my trips" to view your itineraries.
6) Let PlanMoreTrips Check The Price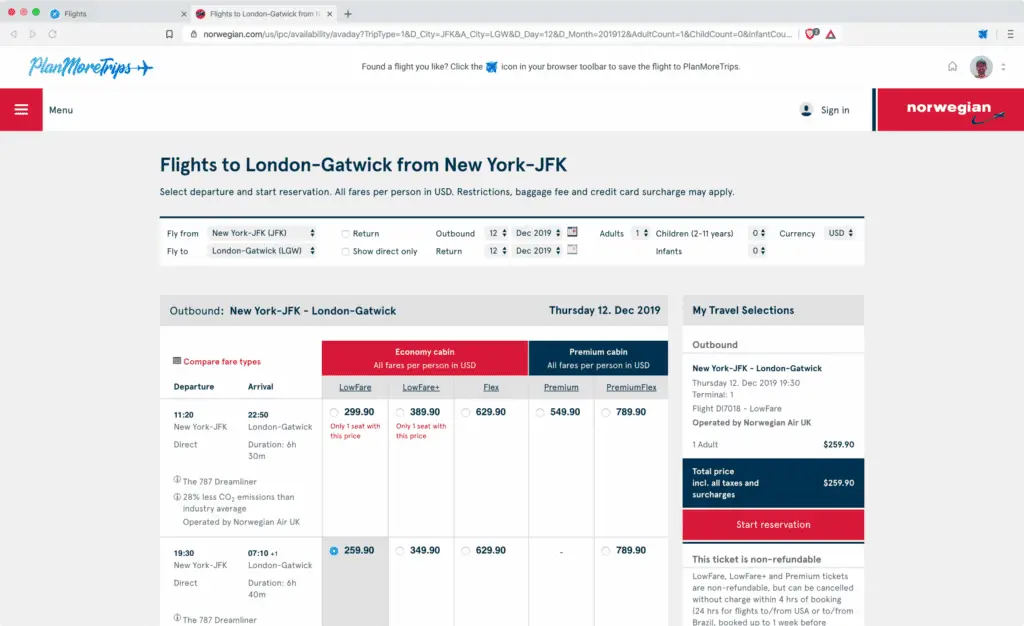 PlanMoreTrips will run in the background and cross-check thousands of travel sites for the flight you selected.

This process takes a few minutes so you will receive an email once we find the cheapest price.